Equipment
The SEM-REV sea test site has infrastructure and equipment linking the coastline to the offshore test site to enable the electrical connection of the site and its operations:
The onshore electrical substation
It is connected on one side to the electrical ENEDIS network (French distribution system operator) (red and green lines) and to the subsea export cable on the other side (purple line).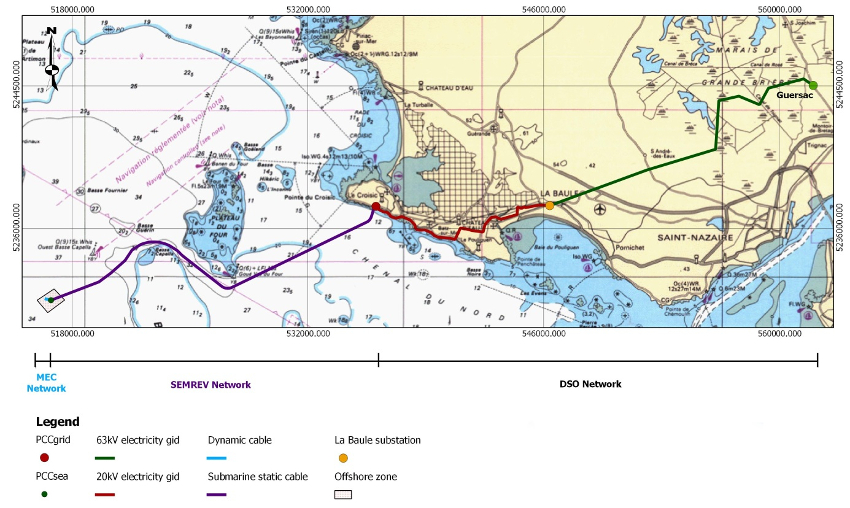 The export cable
20kV-8MVA and 24 optical fibers run to the middle of the offshore test site. It is connected to a submarine electrical station called Hub.
The connection Hub
It is a submarine electrical station (Hub) enabling three devices to be connected simultaneously (WEC or FOWT).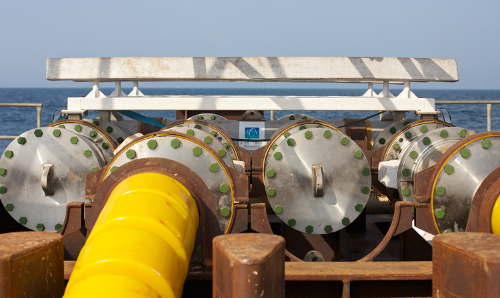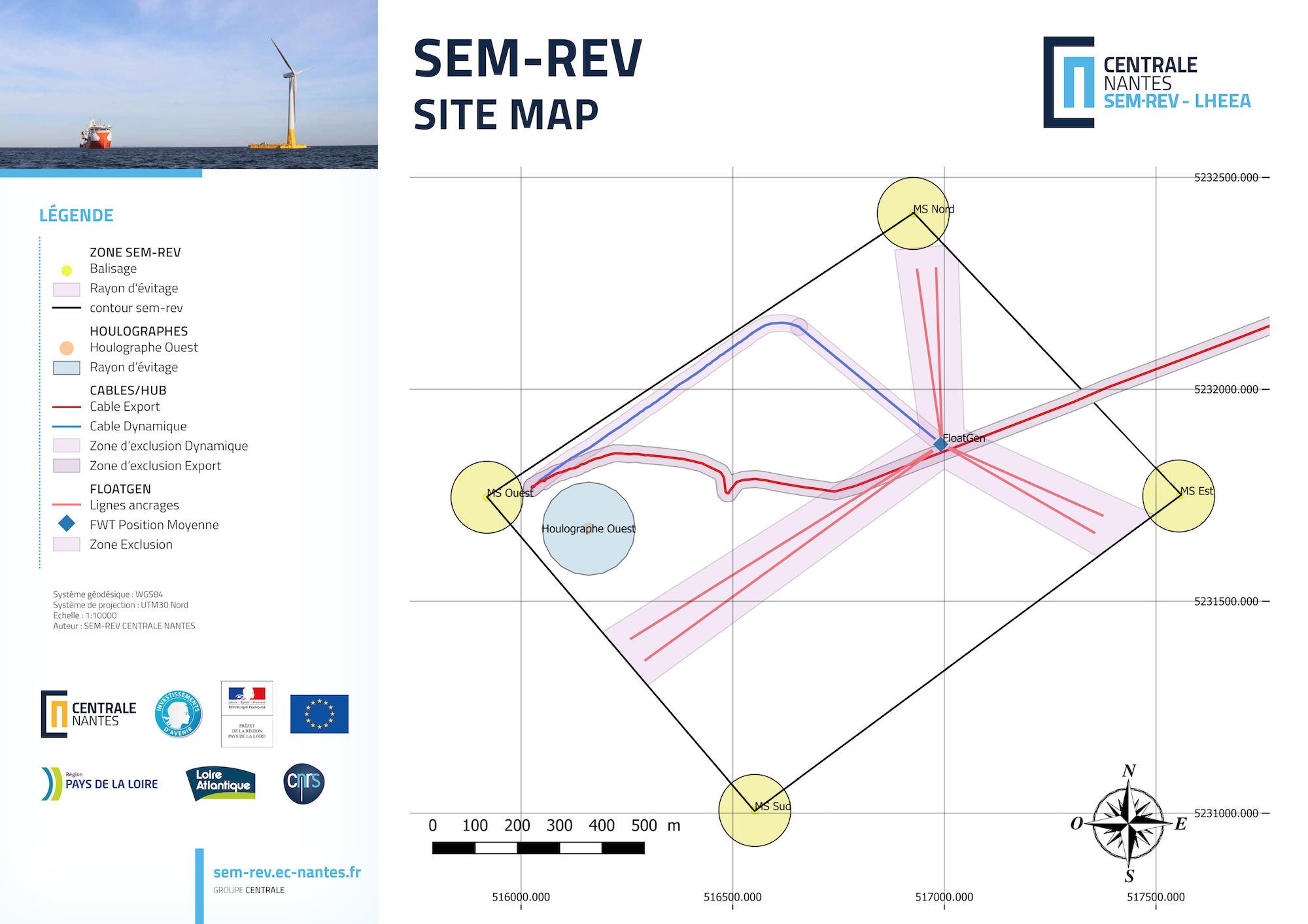 Offshore zone
The offshore test site represents a marked out offshore zone of 1 km².
LiDAR-Light Detection And Ranging
The LHEEA acquired in 2019 a scanning LiDAR, an innovative measuring device to characterize wind and atmosphere. It will be used for marine renewable energy (MRE), urban atmosphere and air quality applications.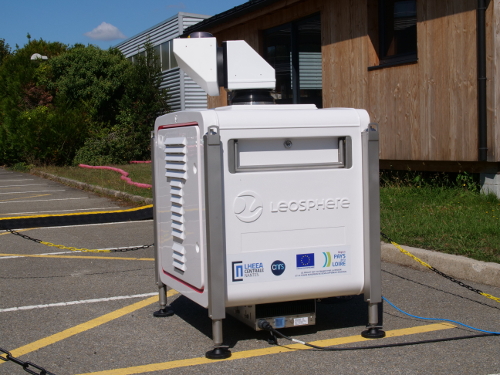 Monitoring tools
The site is equipped with oceanographic and meteorological monitoring tools.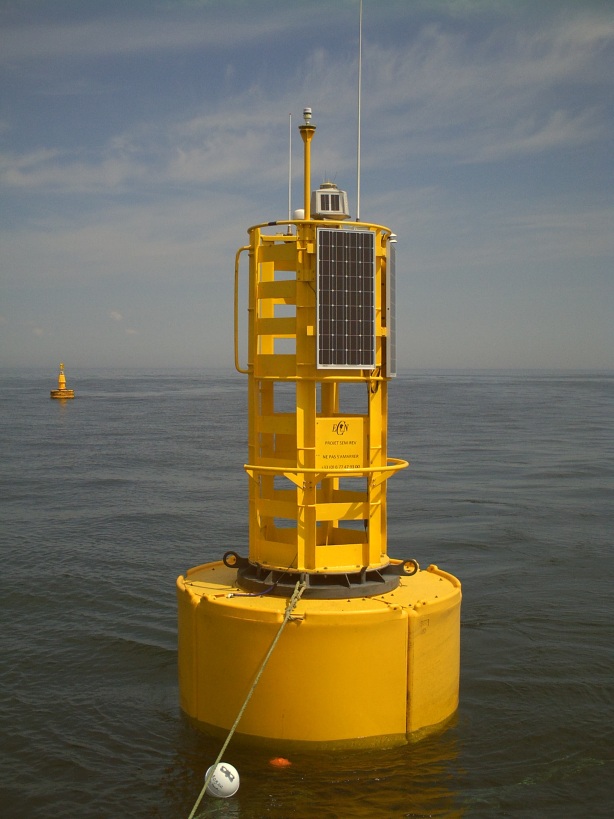 Wind monitoring and local parameter monitoring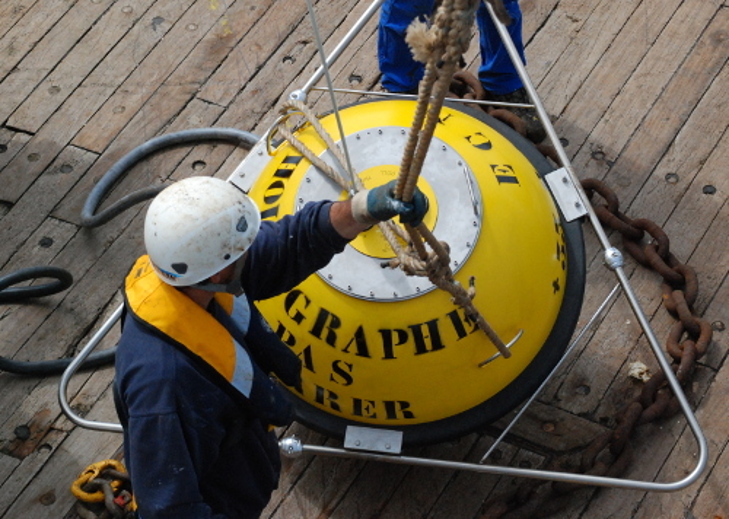 Waves monitoring with two directional Datawell buoys and an ADCP (Acoustic Doppler Current Profiler)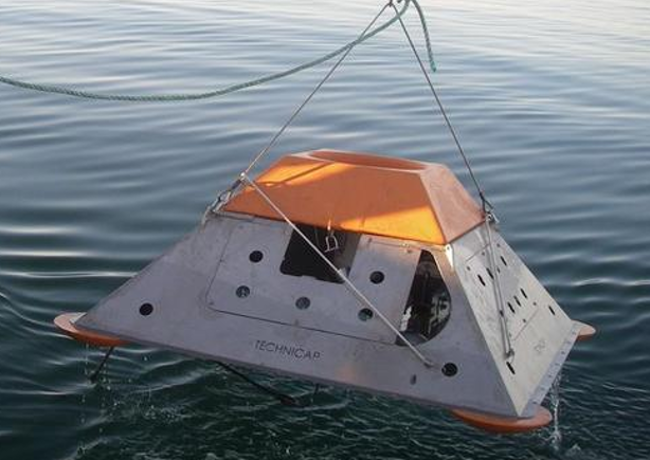 Current monitoring with ADCP and water level monitoring (tidal range monitoring in Nantes-Saint-Nazaire harbor)
Published on June 30, 2017
Updated on January 21, 2021