Offshore site characteristics

Technical information
Water depth: 32 m to 36 m LAT
Seabed: Sand (0.2-0.5 mm)
Export cable: 8MVA – 20 kv
3 test slots: 24 optical fibers
Wave: 3 Datawell buoys
Current, tide: 2 ADCP systems
Wind: 2 meteo-buoys
Tidal range: 6.2 m
Max tidal current (10years): 0.7 m/s
Mean wave energy: 12 kW/m
Extreme Hs (10years): 8.3 m
Extreme Hs (50years): 9.6 m
Mean wind velocity: 7.5 m/s (1h, 10m)
Extreme wind (50years): 29 m/s (1h, 10m)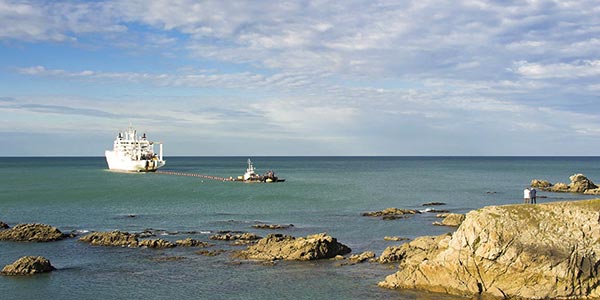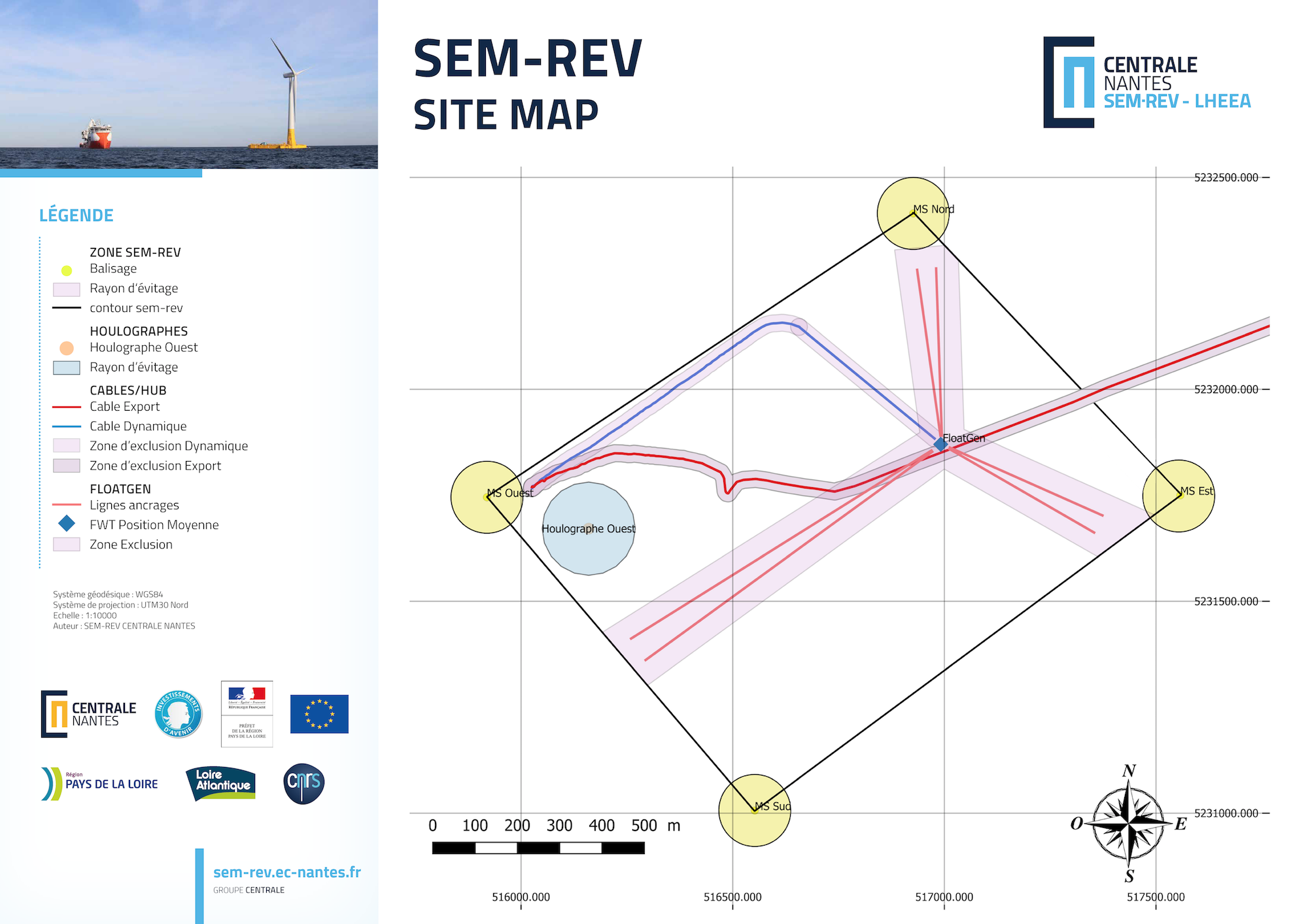 Location
The SEM-REV test site is located approximately 100km from the city of Nantes on the French Atlantic coast, off the coast of Le Croisic. The test site is 20 nm from St-Nazaire harbour and approximately 10 nm W-SW from the town of Le Croisic.
The SEM-REV marine test area covers approximately 1km².
SEM-REV is a marine restricted area: in case of intrusion, the SEM-REV team is warned in real time and refers it to the Maritime authorities.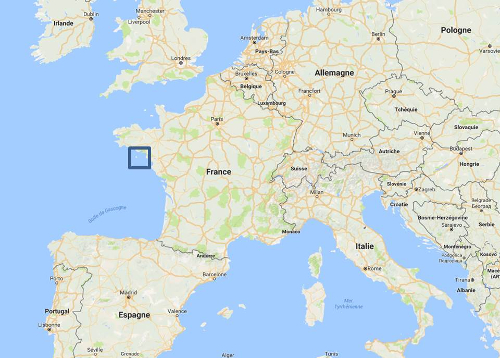 SEM-REV Overview

Published on June 30, 2017
Updated on January 15, 2021