SEM-REV R&D projects
The SEM-REV team also participates in collaborative R&D.
Increase awareness of the marine environment (resources, impact…)
MARINE GROWTH: projects ABIOP, LEHERO
Inertia / Hydrodynamic added drag due to marine growth
Asymmetry of development
Species on site and follow-up in time
Space and time evolution
IMPACT OF EQUIPMENT: projects SPECIES, HOOPLA
Trenching, scouring (cable)
Electromagnetic radiation
Life on benthos and water column
SEISMIC, GEOTECHNOLOGY: projects PROSE, REDENV-EOL
Soil characterization
Foundations, anchors
Buried objects
Support the development of MRE Technologies (FOWT, WEC) and components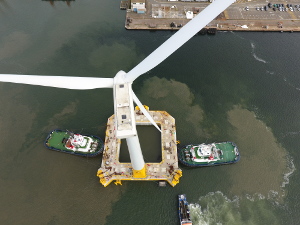 NUMERICAL MODELLING, BENCH TESTS, IN -SITU MONITORING: project OMDYN
Thermo-mechanical effects
Component monitoring
FORECASTING FOLLOW-UP IN FATIGUE: project MHM-EMR
SHM: Structural Health Monitoring
LAYOUT OF FLOATING WIND FARMS: project STATIONIS
Criteria of wind farm layout
Technical and economic solutions
Include all aspects related to the Energy (Storage, Transport and Conversion)


DYNAMIC CABLE MONITORING: projects EMODI and OMDYN
Loads, motions and deformations
Influence of marine growth
Fault diagnosis
Stabilization of cables on seabed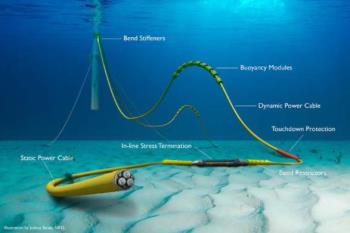 Address the Security, Safety, Education & Marine Operations challenges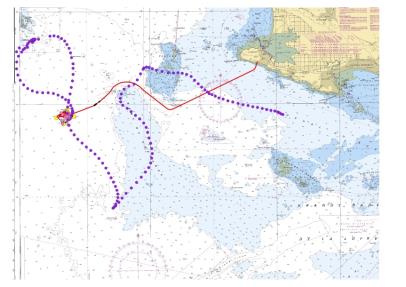 Illustration: buoy drifting after breaking its mooring lines
SAFETY
Risk analysis vs marine traffic
Maritime surveillance
Studies of component follow-ups

MARINE OPERATIONS
Meteorological and oceanographic forecasts
Monitoring for operation and maintenance (O&M)
Embarked numerical model for decision aid
Funding
Centrale Nantes has built a 6-year collaborative research program, which started in 2014, to support MRE technologies development. This program aims at providing leverage funding for MRE developers willing to demonstrate their technology at SEM-REV.
Several ways to partially fund your test campaign:
OCEAN DEMO: Free access to the Northern European test sites to test MRE technologies
MaRINET2: access to 57 test platforms in 13 European countries
Marine Energy Alliance: technical and commercial support services of 8 european partners
Published on June 30, 2017
Updated on January 15, 2021